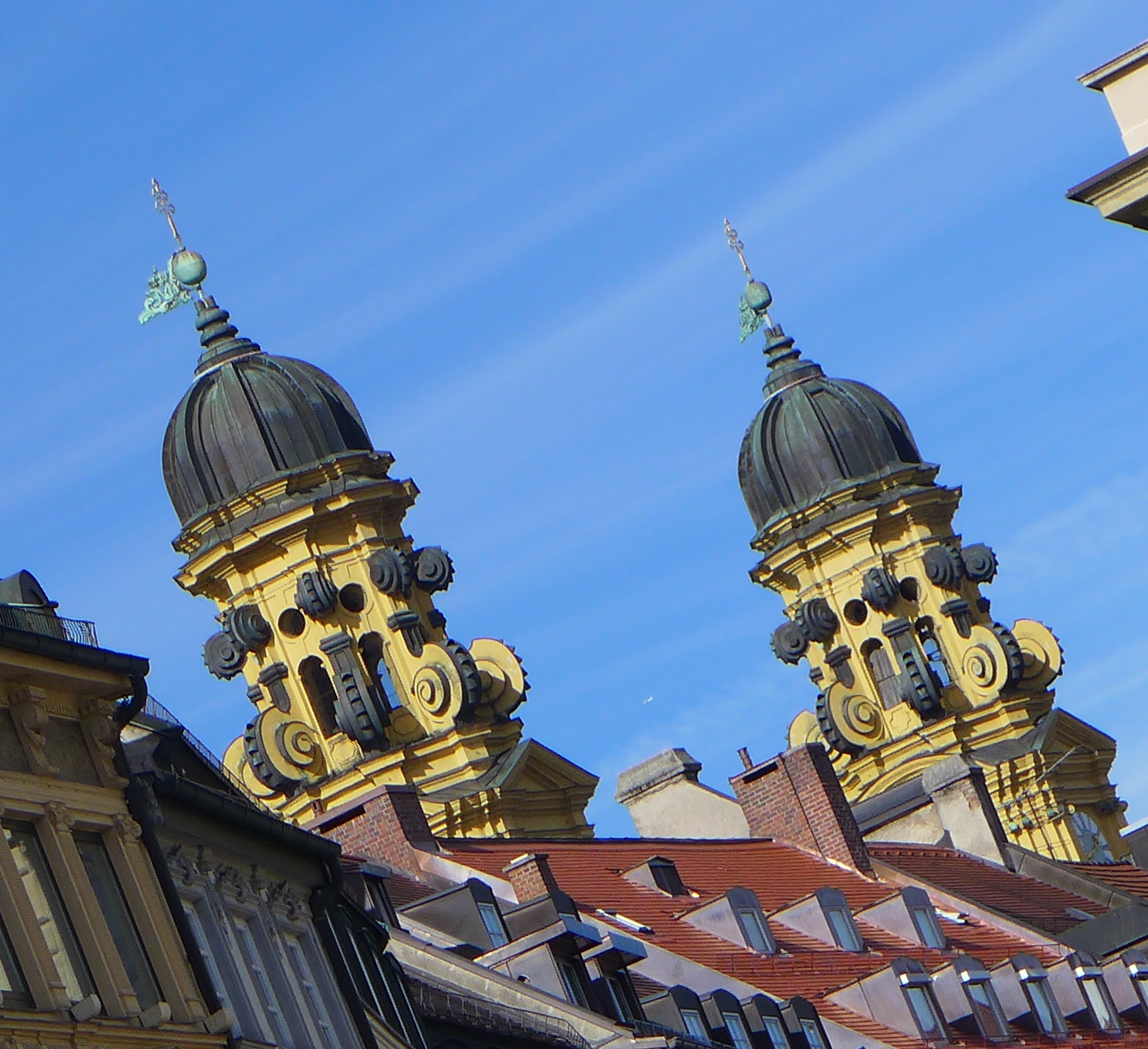 View to Theatiner Church. Photo: Helmut Seidl
SAS 2014
21st International Static Analysis Symposium
September 11-13, 2014
Munich, Germany
Please register as early as possible.
Early registration ends on July 20.
Registration is online only and must be paid during the registration by credit card (Master, Visa, or American Express). There will be no cashier onsite for registration and payment.
Our pre-booking of rooms for SAS participants at special rates expires on July 31 and provides only a limited contingent. So early booking is advisable.
The registration fee for SAS (September 11-13) is 450 € for early and 500 € for late registrations.
The registration fee for visiting one or more of the affiliated workshops (NSAD, SASB, and/or TAPAS on September 10) is 120 € for early and 170 € for late registrations.
Early registration is until 20th of July. For registrations received on 21st of July or later the fees for late registration apply.
Registration to SAS includes a printed copy of the Springer LNCS proceedings, lunch and coffee breaks on the three conference days, and participation to the excursion and conference dinner at the Lenbachhaus on September, 12. Extra copies of the SAS proceedings and extra tickets for the excursion and conference dinner can be bought during registration for 80 € and 125 €, respectively.
Registration to the workshops includes lunch and coffee breaks on the workshop day, 10th of September.
Registrations can be cancelled during the early registration period only, i.e., on or before July, 20.
Table of Fees
Item
Date
Early
(on or before July 20)
Late
(on or after July 21)
SAS
September, 11-13
450 €
500 €
Workshops
September, 10
120 €
170 €
SAS + Workshops
September, 10-13
570 €
670 €
Extra Ticket for Excursion and Dinner
September, 12
125 €
125 €
Extra Proceedings of SAS
80 €
80 €
The link to the registration system as well as detailed instructions are provided on a separate page.
Please book your accomodation directly with the hotel. We have reserved room contingents for SAS participants in two hotels at special rates:
In order to book a room from these contingents please contact the hotel by phone or email and mention the code "SAS 2014". Note that the pre-booked room contingents are limited and expire on July 31. Also it can be hard to find a hotel in central Munich on short notice. So early booking is advisable.
You may find alternative locations for accomodation in the central area of Munich easily with your favourite hotel booking website. As some asked for suggestions, we list here some hotels that are close to the conference venue. We have added walking distances and times to the conference venue as estimated by Google Maps and stars according to the star rating of HRS. The hotels are ordered by distance from the conference venue. Of course there are lots of other hotels in Munich that you can choose from.
If you have questions concerning the registration or special requirements, please contact Helmut Seidl (seidl@in.tum.de).